This garage was PACKED! 20+ years of life had found its way inside this storage unit, I mean garage. 
This picture is actually AFTER they decluttered everything on their own. (I love that!) 
Garages REQUIRE shelves. Period! By adding these sturdy metal shelves, we were able to not only group like items, but allow the client to access anything without having to move everything first!
I mean, who isn't annoyed when they are looking for something and it's the BOTTOM BOX?
After baby made three, this garage needed an update for all things baby. And maybe a car or two. 
Garages REQUIRE shelves. Am I repeating myself? I bet you can see why! And now there's room for the car!
This vanity was lacking storage solutions for beauty products and had become a catch-all that overwhelmed the space.
Rehoming the laundry, decluttering, and grouping like items transformed this vanity into a beautiful and functional space with a place for all beauty products.
This office needed a little TLC. So many homeless papers and electronic attachments took over every surface of the desk. 
Adding a printer stand with drawers and printer paper storage corralled the majority of the paper and small electronics. We added an existing filing cabinet to keep paper filed away. 
This bedroom was overrun with clothes that needed to find homes in closets, dressers, or hampers.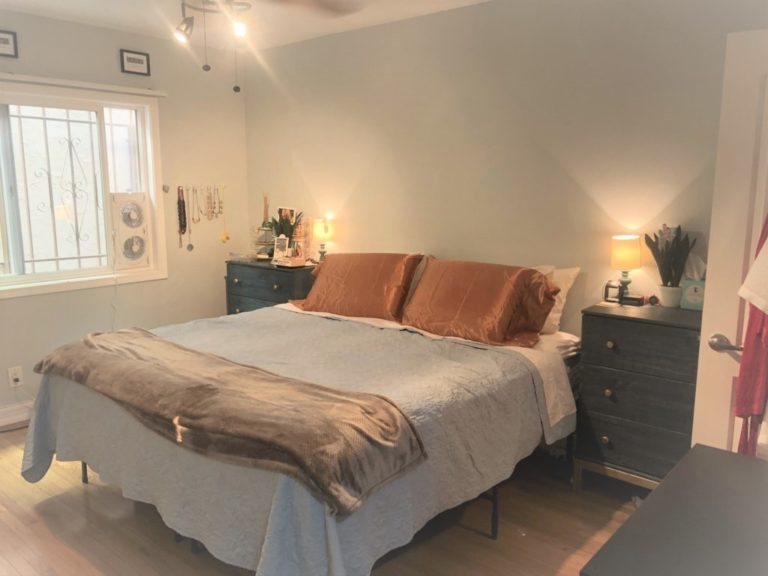 We sorted through the items, removed what was no longer wanted, and made use of the recently organized closet and dressers giving this client a luxurious bedroom sanctuary.
Utensils big and small can quickly get out of control and make a mess. Adding a drawer organizer and grouping like items together corrals everything for good!
This client had already emptied out all cabinets and decluttered what she no longer wanted. We grouped her appliances together for easy access
This craft room workstation lacked any clear organization zones, stifling creativity with stuff all over the place.
We grouped items and decluttered (a LOT!), making use of the wall shelves on the opposite wall. Adding a coat of pale pink paint and this transformation begs for creative juices with room to grow!
This crafty teenager had SO many cool craft items but she could never find what she needed. Every time she worked on a project, she spent more time searching for something than it took her to finish a project! We have three words for this project: Contain! Contain! Contain! 
After we decluttered and removed HUNDREDS of items whose time had passed, we contained like items in clear containers with labels. Now, when she has a project, she can quickly and EASILY find what she's looking for and not waste any time hunting for it! 
A walk in closet is every girl's dream, right? Well, this one wasn't SOOO bad, but it did have a shoe organization and laundry problem. 
This client had a cool idea for a heeled shoe rack. We nailed some crown molding to the wall, added some non-slip tape and hung the shoes directly on the wall! Pretty cool, huh?
This small, apartment-style storage unit was causing frustration every time she tried to access her items. Even this small storage unit can hold a lot more when you add organizational tools.
This client was storing a shelving rack inside her storage unit, so we installed it inside which saved her money! Now it provides much needed shelving for all of her outdoor gear!
An under the stairs closet can be tough to utilize for storage, especially when the stairs arc. This client knew this could be a hall closet, but the depth and increasingly low ceiling made it impossible to figure out. 
We added a coat rack and shoe shelf on the longest wall giving her a tidy drop zone right off the garage.